A Quick Update From HUNT Mortgage's President, Linda Mallia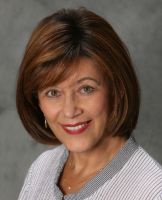 Due to the unparalleled response to Coronavirus and its implications for many employers, schools and government bodies, HUNT Mortgage would like to provide guidance to both our customers and real estate partners in this difficult time. 
To help answer any questions you may have we have put together a list of topics that frequently come up. We hope this will ease some of the tension of these uncertain times. 
Q: Are your offices closed?
We are doing everything possible to ensure business is conducted as usual and that our contract closing dates are met.
HUNT Mortgage will remain open by practicing social distancing and limiting the number of staff reporting to the office to ten and applying a rotating schedule. Our technology platform allows most of our associates to work efficiently and effectively from home with no issues so that business may be conducted "as usual". We take the health and safety of our customers and employees very seriously and will follow guidance from local, regional and federal governments as it becomes available.
Q: Will contract closing dates be affected?
Most of the states HUNT Mortgage lends in are seeing temporary office closures due to the virus. This includes attorneys and county clerks who close and record our mortgages and local government offices. 
At this time, we do NOT anticipate any delay or issue due to closures. Many of the counties we deal in accept e-recording and accept gap insurance. Gap insurance is something a title company can offer to protect a lender's first lien position until such time as the mortgage can be recorded. 
We are doing everything possible to ensure business is conducted as usual and that our contract closing dates are met.
Q: What does the fed rate cuts mean for mortgage rates?
The Fed funds rate doesn't directly affect mortgage rates.  While it often moves in the same direction as the traditional 30yr fixed mortgage rate, it does not always.  The Federal Funds applies to loans with a term of up to 1 day.   Therefore, investors approach mortgages differently.   Generally mortgage rates also move in tandem with the 10 year treasury bond, but we've seen divergence there as well in the past few weeks.  The Fed's announcement of  new mortgage bond buying as a part of its QE package will likely bring a return to this correlation.  Therefore, the 10 year treasury is probably a better barometer of the direction of rates over the next few weeks.  
The bottom line is this, in the past few weeks we have seen mortgage rates swing wildly, quickly, change multiple times in a day and often in contrary fashion to the Fed rate cut.  We anticipate this volatility will continue at least in the short run.
As always, mortgage interest rates depend on the type of loan, the down payment, and the credit score of the borrower. 
Q: What happens if I experience a loss of employment due to the coronavirus? Will my loan still close? 
We are hoping for some direction from the Federal Government that might allow us to close loans even when there is a temporary job loss due to the Coronavirus.  Until such time as we have that direction, we will deal with each instance on a case-by case basis. Generally, a borrower must be at work or have a definitive return date in order to close and there may be some files with delays until the borrower returns to work. We will do everything we can do to make sure that there are little to no gaps in service continuity.