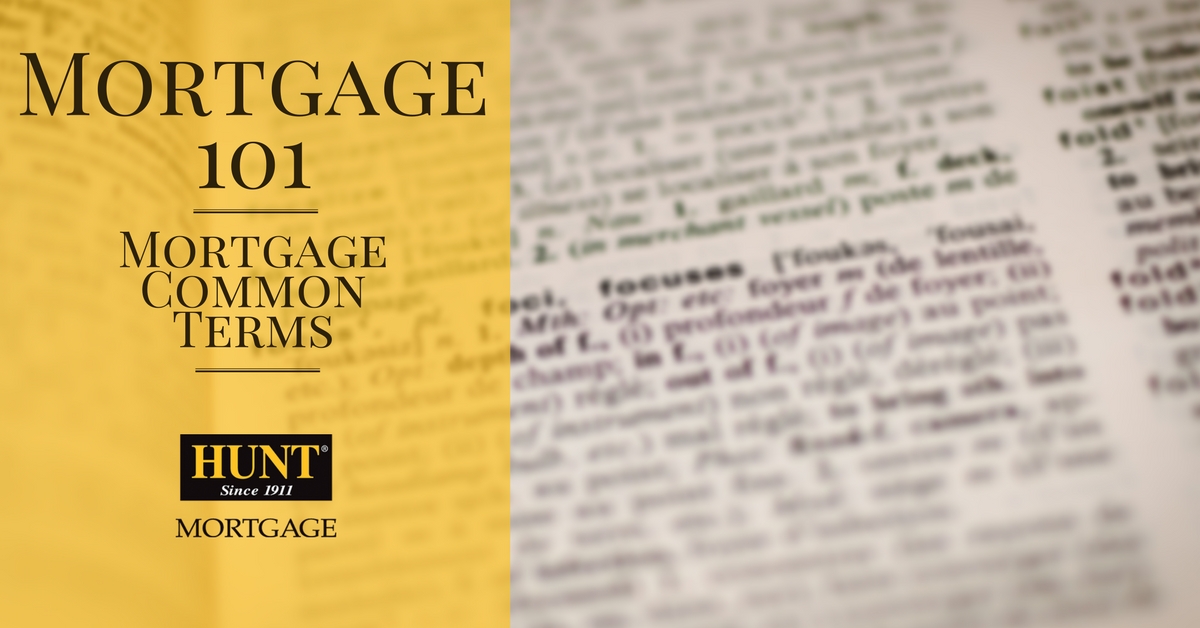 Mortgage 101: Common Terms
The montage of mortgage terms can be confusing, but it's important to understanding the mortgage process. We've compiled a list of the most common terms to get you started on your home buying journey.
Common Terms
Mortgages can be confusing if you're not up on the lingo. Abbreviations and acronyms are rampant, so be prepared for an alphabet soup of terms! Here's a breakdown of some of the most common terms you'll hear with your mortgage:
Annual Percentage Rate: Also known as APR, this is a representation of your interest rate along with and other additional charges that you pay to get the loan. This can include mortgage insurance and loan origination fees. It's commonly represented as a percentage.
Appraisal: A written analysis prepared by a qualified appraiser and estimating the value of the property, providing you with an appraised value.
Closing: A meeting held to finalize the sale of a property. The buyer signs the mortgage documents and pays closing costs. Also called, "settlement."
Default: Failure to make mortgage payments on a timely basis or comply with other requirements of a mortgage.
Delinquency: Failure to make mortgage payments on time.
Loan-to-Value: A loan to value (LTV) percentage is a number that describes the size of a loan compared to the value of the property securing the loan. Lenders use the ratio to understand how risky a loan is.
The date on which the principal balance of a loan becomes due and payable.

Principal: The amount borrowed or remaining unpaid. The part f the monthly payment that reduces the remaining balance of a mortgage.
Principal Balance: The outstanding balance of principal on a mortgage not including interest or any other charges.

Mortgage: A legal document the pledges a property to the lender as security for payment of debt.
Security: The property that will be pledged as collateral for a loan.
How do you decide what type of mortgage is right for you? By reaching out to one of HUNT Mortgage's knowledgeable Mortgage Consultants today!