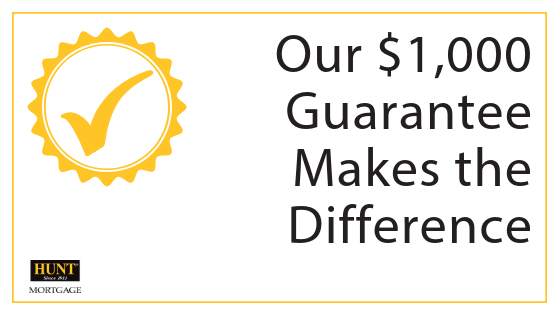 Our $1,000 Guarantee Makes the Difference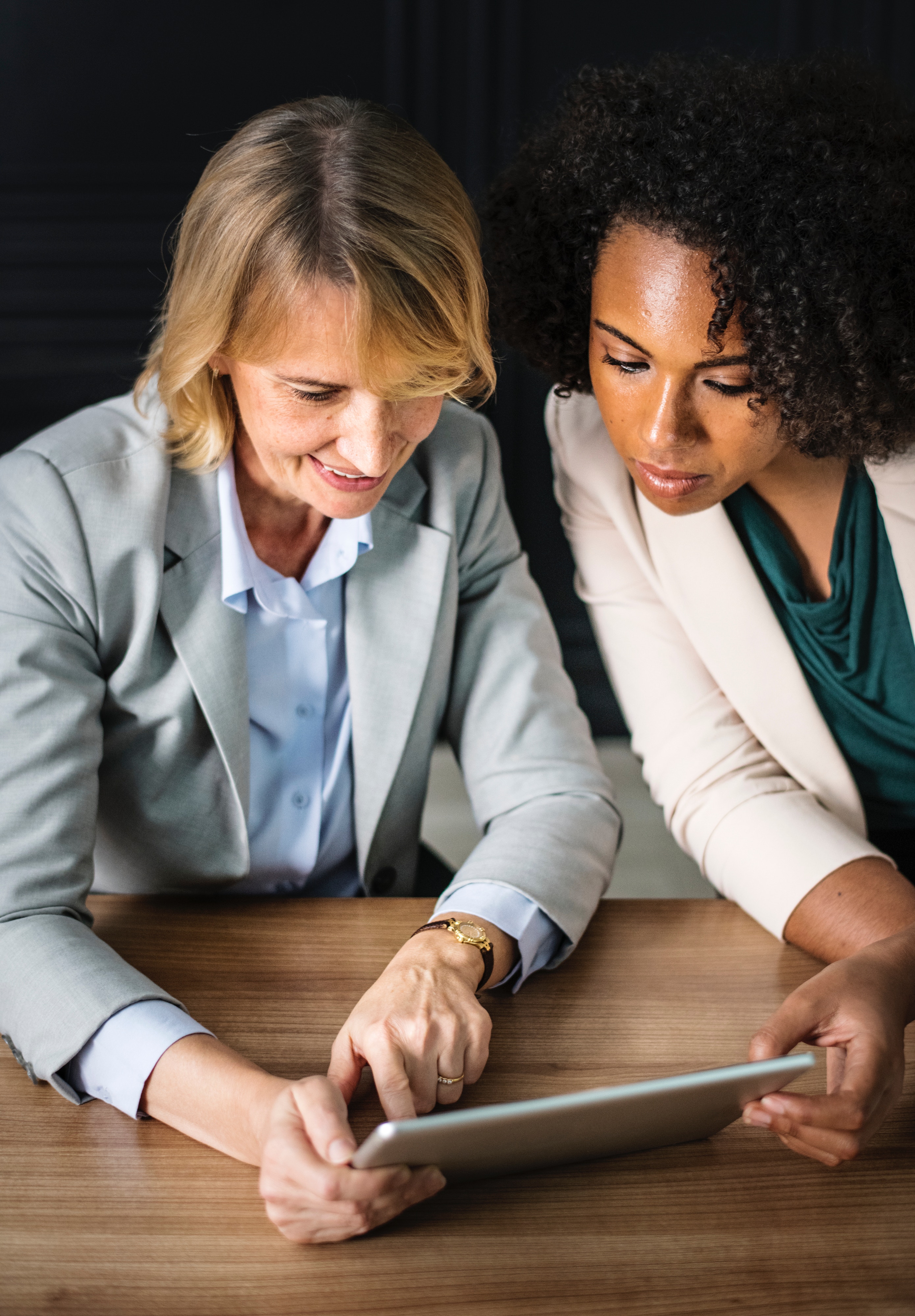 Home sellers look for assurances that the buyer they choose will be able to attain the financing they need to buy their home. While many lenders provide their customers non-binding pre-qualifications based only upon a credit check, HUNT Mortgage buyers have a competitive advantage to help them win the home of their dreams.
The HUNT Mortgage Pre-Purchase Commitment Program delivers a fully underwritten commitment, subject only to collateral conditions. To reassure buyers, HUNT Mortgage backs its commitment with a $1,000 guarantee. If a buyer does not close on a transaction due to the buyer's mortgage application failing, we will pay the seller $1,000. The guarantee distinguishes HUNT customers from other buyers a seller may be considering.
The HUNT Mortgage Pre-Purchase Commitment Program has no cost and no obligation to the buyer or seller. This unique and exclusive program provides peace of mind to both the buyer and the seller.
PROGRAM BENEFITS
Mortgage Commitment: The HUNT Mortgage Pre-Purchase Commitment is a completely processed mortgage transaction except for the sales contract, appraisal and other related collateral documents. Your offer will include the HUNT Mortgage commitment and guarantee, which give both you and the seller peace of mind. While other buyers will present offers that have certificates or letters from loan officers stating that they have been pre-qualified, the HUNT Mortgage Pre-Purchase Commitment takes it several steps further. Your entire loan file has been reviewed by a qualified underwriter who has the ability to approve your loan, assuring that there are no last-minute surprises that can make buying a home a stressful process.
Low Rate Guarantee: At HUNT Mortgage we are committed to ensuring that our clients have the very lowest possible rate to fit their needs and circumstances. That's why we offer our exclusive Low Rate Guarantee. HUNT Mortgage will match or beat any competitors' rate and/or closing costs. Certain restrictions apply to this guarantee.
Peace of Mind: With a Pre-Purchase Commitment from HUNT Mortgage you now have peace of mind knowing that your offer is virtually assured. Why not remove the stress and worry over financing up front and enjoy the home buying process?
Contact Us or call 888.433.8373 to discover how you can apply for your own no cost, no obligation Pre-Purchase Commitment that give you a competitive advantage when you shop for a home. By getting a commitment for your financing up front, you can truly enjoy the process of shopping for your dream home.
Disclaimer: The guaranty is null and void if:  a) The property is not deemed acceptable collateral for the loan due to value and or condition; b) The buyer or seller willfully cancels the transaction; c) The buyer voluntarily terminates employment and or voluntarily divests assets prior to closing; d) The buyer takes out new credit after the Pre-Purchase Commitment is issued; e) The seller is unable to deliver clear acceptable title;  f) Guaranty is only on owner occupied single family transactions; g) The transaction does not close due to a contract contingency not being met other than the mortgage financing; h) Pre-Purchase Commitment was issued with maximum specific sale price and taxes, guaranty is void if either of these are exceeded; i) The contract closing is dated past the expiration of the Pre-Purchase Commitment. Guaranty is only on Pre-Purchase Commitments issued by HUNT Mortgage.